Dear Parishioners,
I recently came across two Holy Land documentary pilgrimages that look really promising for our continued stay-at-home efforts. The first is a 30 minute Holy Land documentary, entitled "Triduum: A Spiritual Pilgrimage." The second is entitled, "Messiah".
Triduum is a new title you can find on our Formed subscription. Here is a short description:
Triduum: A Spiritual Pilgrimage is a beautiful, 30 minute contemplative documentary. This film cinematically walks through the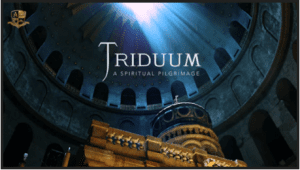 locations of the Holy Week story, re-presenting the most important days of human history. Immersed in the real and sacred places of the Holy Land, the pilgrim faithful is brought tangibly nearer to the story, the landscape, and the reality of the Passion, Death, and Resurrection of Jesus Christ. Triduum draws Catholics and those with open hearts and minds to experience a deeper understanding of these events and places, and offers rich meditations for the pilgrimage of daily life. Now more than ever, as many of us are confined to our homes, journey along this spiritual pilgrimage and be drawn more deeply into the life and love of God.
The other opportunity is entitled "Messiah". This began airing on EWTN last Saturday evening, Holy Saturday. It is an eight-part series. Here is a description:
Filmed in almost 30 locations from the Holy Land to the United States, including Rome and the Vatican, the sweeping scope of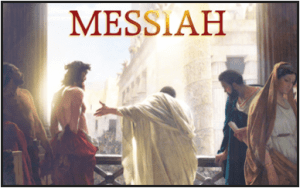 Messiah takes viewers on a journey exploring the prophecies of the Messiah beginning in the Old Testament, where the prophets were describing the coming Messiah before Jesus appeared, and through on to the New Testament and their fulfillment by Jesus during and after his earthly life.
Beginning in Exodus, the episodes highlight the journey to the Passion and continue to the Fall of Rome.
Leonardo Defilippis, founder of Saint Luke Productions, is featured as the on-screen narrator. He is joined by expert commentators, along with added dramatic voice acting and the inclusion of hundreds of Old Masters artworks and nearly two dozen deeply moving songs, hymns and orchestral performances.
Enjoy the viewing! Both programs promise to be very solid, as far I can discern.
A blessed Easter to all of you! Stay holy, and stay healthy!
In cordibus Iesu et Mariae,
Father Poggemeyer