Thank you to everyone who has worked so hard in our parish churches, our Catholic School, and the Rectory as we update and old features and fix areas that need it.
---
The school has some new updates to the entrance way. This project was made possible by the sale of unused school technology, our PTA, and donated labor by Kim Linder.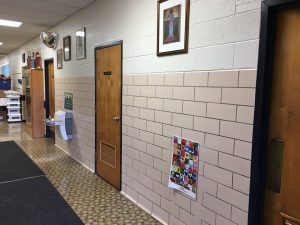 The school hallway before . . .
. . . and after!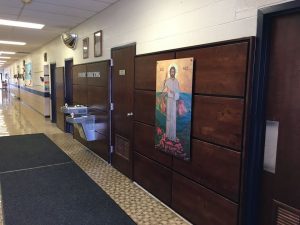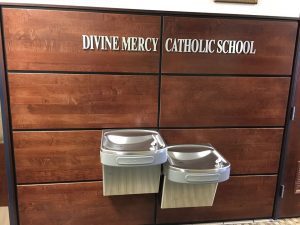 ---
Improvements have been made to the book racks in the pews at Payne to allow for the larger missals, the hymnals, and the song supplement books to fit easily.
In Paulding, additional book racks were added under the front pews and added to the chairs in the front and back of church.  These additional book racks allow for people in these seats to participate at Mass without having to hold books on their laps.
Thank you to all of our volunteers who donated their time and expertise to complete these projects!
---
The first stage of rectory improvements are nearly completed, and nearly all of it was paid for by donations or completed by parishioners volunteering their time!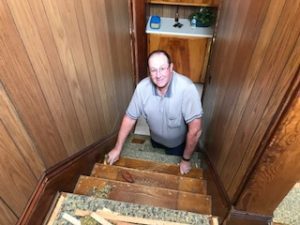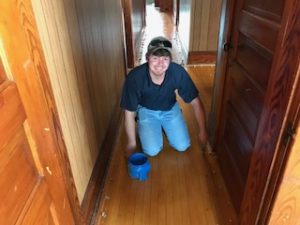 We celebrated the latest renovations with an Open House on New Years Eve.