Divine Mercy Catholic Parish is excited to present a Family Spirituality Fair on Sunday, February 23 from 11:30 am—2:00 pm in Paulding!  Make plans now to join us!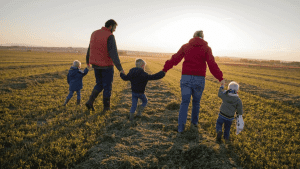 This event is for ALL families, grandparents, godparents, and anyone who cares about passing on the faith!
We will have great food and free books and resources!
Expect great conversations with people who share your faith and values!
Bring your family, the grandparents, your neighbors!
We will begin with lunch in the church basement at Paulding following the 10:30 Mass (free will donation).
Following lunch, our keynote speaker Dr. John Wood will give his presentation Entrusted: Keeping the Flame of Faith Alive in Your Family to adults in the church while the children enjoy activities in the basement.
From 1—2 pm everyone will be invited over to the Educational Center for a fun Family Fair featuring lots of EASY hands-on ideas of how to share the faith with the children in your life — ideas for Lent, family prayer, and more!!!
Each family will receive a bag of freebies donated by Regers Church Supply!  You won't want to miss this!