Divine Mercy Parish will host a Corpus Christi Procession directly following Mass on Sunday, June 11, the feast of the Most Holy Body and Blood of Christ. Following Mass, Fr. Ammanniti will process with the Blessed Sacrament in the streets around the church. Parishioners and visitors are encouraged to follow along if they are able.
Following the procession and Benediction, everyone is invited to a luncheon in the church basement. An elevator is available for those who are unable to take the stairs.
Please contact the parish office at 419-399-2576 with any questions.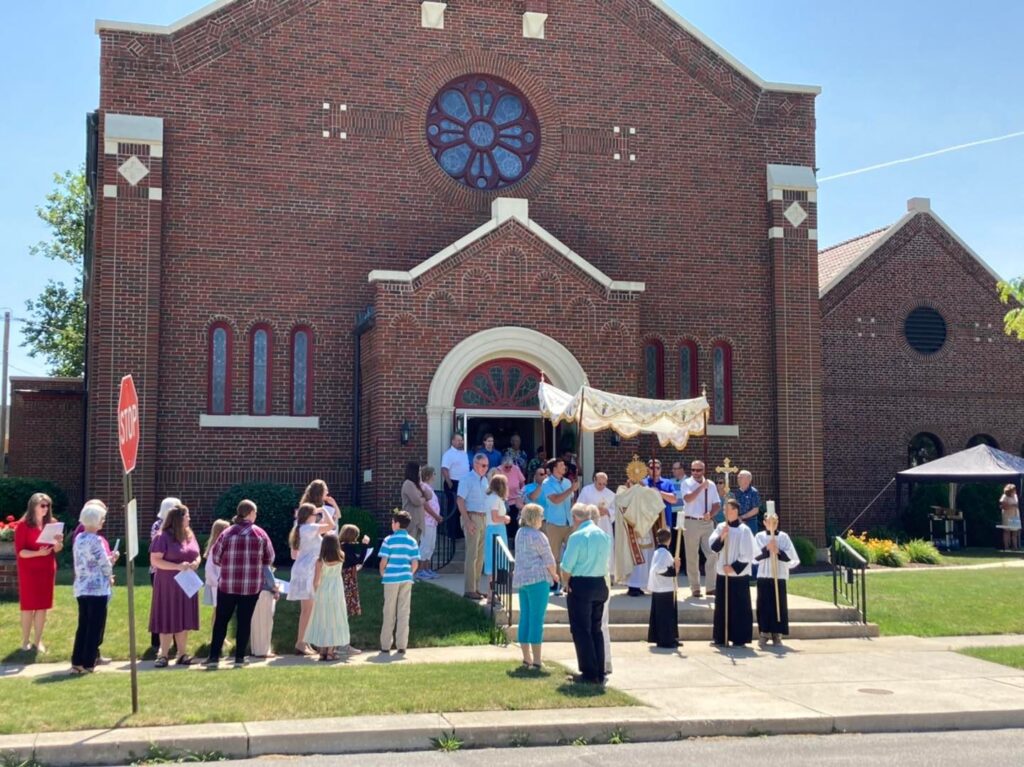 [Image: Fr. Ammanniti begins the Corpus Christi procession on the steps of the Paulding church in June of 2022.]