Join us on Sunday, March 12 to hear speaker Mary Jo Parrish!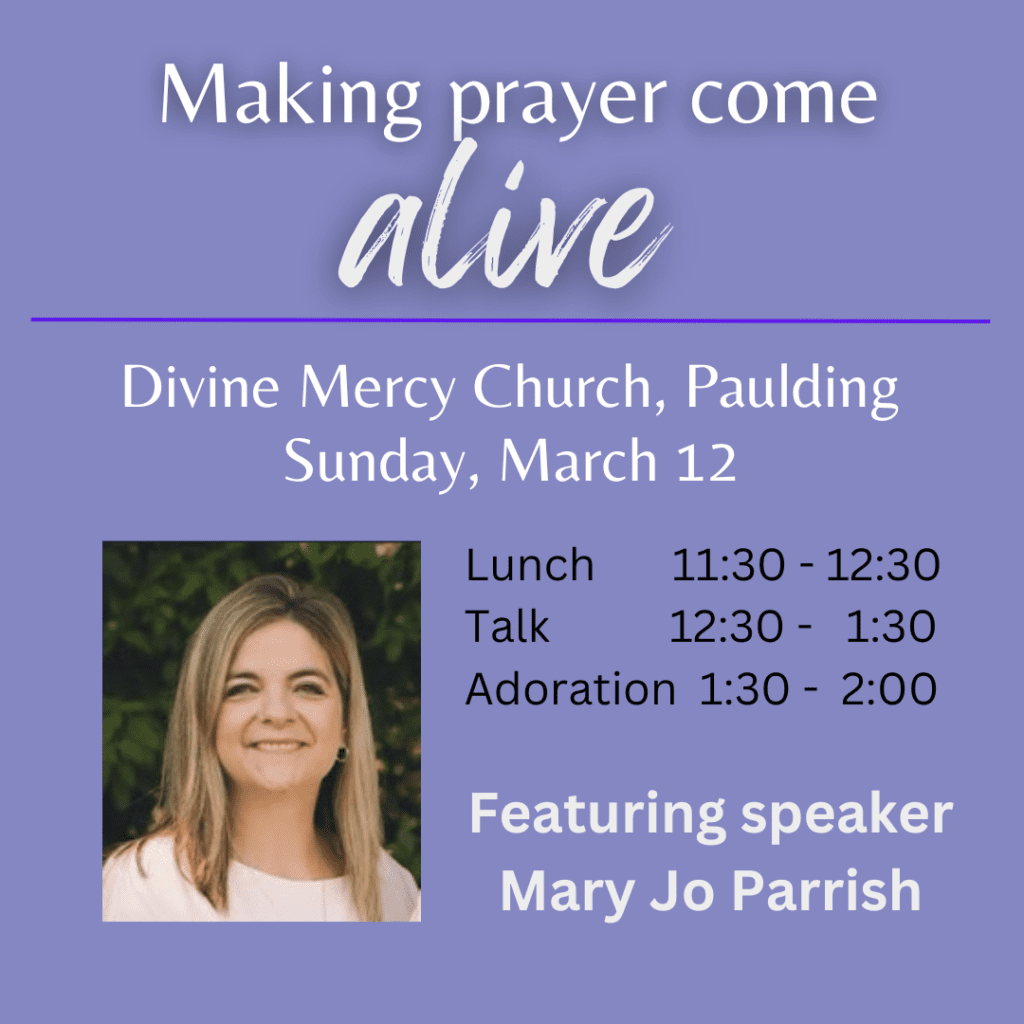 Mary Jo Parrish is a passionate disciple, wife, mother of ten, and founder of Kingdom Builders. She has been teaching the Catholic Faith for over fifteen years and loves to include writings of the mystics and practices of the saints in her teachings. She is a strong believer in bringing more joy in the world and delights in sharing humorous and humbling personal stories of how God allows beauty to grow in the midst of our mess.
During Mary Jo's talk, free childcare will be available. Children will participate in crafts, songs, and activities that also focus on prayer.