Work has been completed on the Payne Parking Lot!  Thank you for your patience with the unexpected delays.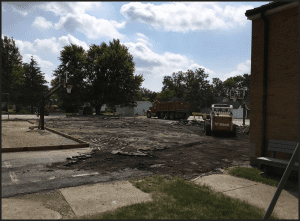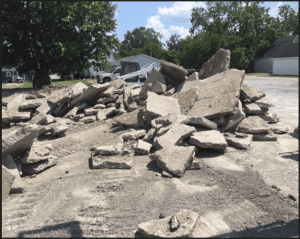 We found out that the entire cement foundation of the previous school building was still intact underneath the asphalt of our parking lot.  We did not realize that such a large section of parking lot was still underlaid with this old cement footer. The cement, and the asphalt over it, do not move well together; and this has led to some of the problems with the cracking and shifting, leaving low spots with huge puddles after rains. Removing a huge portion of the very, very thick slab of concrete set us back a couple of days.
We are still accepting donations for this project!