Thank you to Tim Baumle, Jack Kipfer, Terry Kipfer, Norm Meyers, and Rose Ann Glass for all their work installing the new book racks in the Payne church. They look beautiful!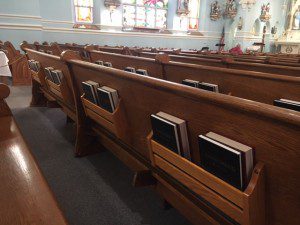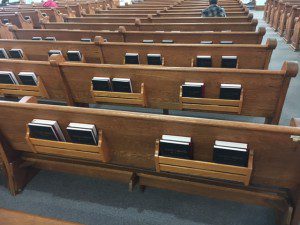 Thank you to the many volunteers who spent hours putting in the additional ribbons in the new Missals.  The ribbons will make it easier for all of us to follow along during Mass.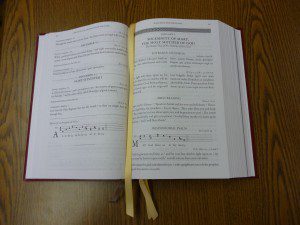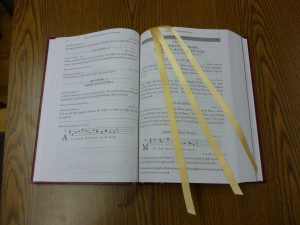 Thank you to everyone who helped support the Antwerp Moisture Project and to those who donated their time and talents to make it happen.  The project is now complete!  New carpet was installed the week before Christmas and new chairs were delivered on December 20.  We are excited that the project was completed before the Christmas Masses!