Fr. Austin Ammanniti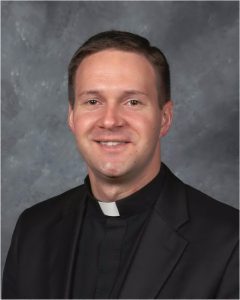 Deacon Donald Coughlin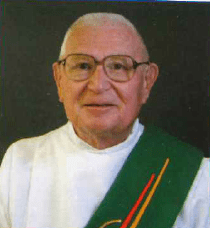 Deacon Donald Coughlin married his wife Sue at St. Michaels Catholic Church in Hicksville. They have three children, Garry, Brian, Lisa and six grandchildren.  Deacon Francis Koenn and Deacon Bob Nighswander were instructors in the Lay Ministry Program while he attended. During his 5th year of the program he had pastoral training in the hospital and it touched him in a special way and he rediscovered the power of prayer. He was ordained on June 9, 1990.  As a deacon he performs many ministries but his main ministry is taking communion to shut ins and hospital visitations.  He has also performed many baptisms, weddings, wake and funeral services along with annulments.
Deacon Dave Jordan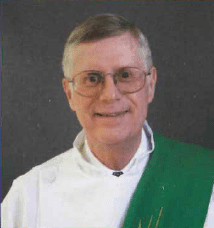 Deacon Dave Jordan was born and raised in Toledo and attended St. Agnes grade school, DeVilbiss High School and University of Toledo. He was a Navy medical corpsman for 5 years. He is married to his wife Darlene and they have two children, 5 grandchildren and 2 great-grandchildren. His hobbies are playing the guitar, reading, hiking and biking. He was ordained on May 20, 1995 and his calling to the Diaconate changed his life forever. He feels truly blessed by the many people in the parish that have touched his life. People are the focus of his ministry and though the years he performed many baptisms, weddings through his ministry.
Deacon David Laker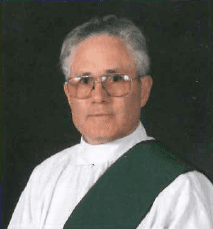 Deacon David Laker married his wife Janet and they have 5 children, 13 grandchildren and 2 great-grandchildren. He was ordained in July 10, 1982 and he feels one of the most important parts of our life is our family.  He feels we need to be loving, kind, forgiving,  compassionate and Christ-like. He has focused on Jail Ministry at CCNO for over 30 years and feels the importance of this ministry as he helps to build people back up, he also helps at weekend masses and takes communion to the sick and shut-ins.
Deacon Rosalio Martinez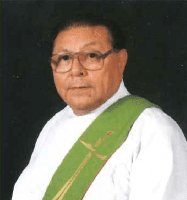 Deacon Rosalio Martinez was born in Union City, Indiana and was the oldest of nine children. He moved to the Paulding area and graduated from Paulding High School. He is known by two names, Rafael which is what his family and friends call him which he was named for his grandfather. At the age of 18 as he was applying for his social security card, he found the name Rosalio on his birth certificate which is what the parishioners of Divine Mercy call him. He is married to his wife Genny and they have two children, 2 grandchildren and one great-grandchild. His main ministry is taking communion to the hospital and nursing homes on Sundays.
Deacon Robert Nighswander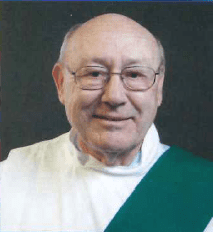 Deacon Robert Nighswander has been married to his wife Maxine for over 60 years and they have seven children, 11 grandchildren and 10 great-grandchildren who they enjoy spending time with. Bob was drafted into the Army from 1954-1956 during which time he completed a tour in Korea. Bob is retired from IT&T where he worked over 38 years as an engineer and supervisor. During his employment, he traveled to many countries throughout the world. Bob was ordained a Deacon on June 1, 1974 and has baptized many children, instructed and officiated at marriages and helped people with annulments. He also helps at weekend masses and funerals.
Darlene Herber – Office Assistant

Theresa Conley – Coordinator of Religious Education

Dianne Jones – Finance Manager